Topps Project 2020 Fine Art Prints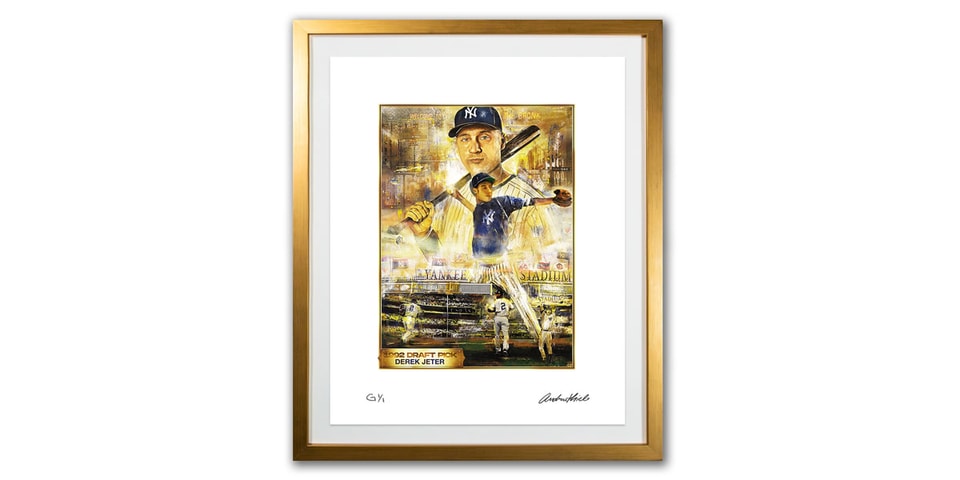 Following the successful reception of its artist-designed baseball cards, Topps is now preparing to launch a selection of art prints as part of its ongoing 2020 project. The collection features original designs on iconic baseball cards of legendary players by a cast of 20 artists from around the world, including famous streetwear designers, tattoo and graffiti artists and other key personalities. Participants include Ben Baller, Don C, Grotesk, Joshua Vides, Sophia Chang, Mister Cartoon, King Saladeen and many more.
From a print featuring a 1992 draft pick card by Derek Jeter reimagined by Andrew Thiele to a piece featuring Mike Trout's 2011 card reworked by Ben Baller, limited edition framed fine art prints are coming. all signed and numbered by the artists of the project. Each print measures 14 by 18 inches with 100 units in the General Edition fitted with a black frame and 20 works in the AP Edition with a silver frame. Additionally, one of the gold framed prints will be available for each design. All prints come with Certificates of Authenticity.
The first batch of prints are available on the official Topps website and new versions will be released weekly.
Elsewhere in art, Futura will unveil hand-painted light sculptures at the Noguchi Museum in New York.