PHOTOS: New Jungle Cruise Art Prints, Skipper Backpack and Pull-Along Toy Sail to Disney Springs
Welcome aboard this expedition through Disney Springs, where we'll discover an all-new assortment of merchandise themed around the famous "Jungle Cruise" attraction!
Jungle cruise artwork
First, we head to Art of Disney, where we've found two new "Jungle Cruise" art prints for your collection. These can be purchased from Art on Demand kiosks, and prices will depend on the size and framing options you choose for the print. Let's get closer to see better…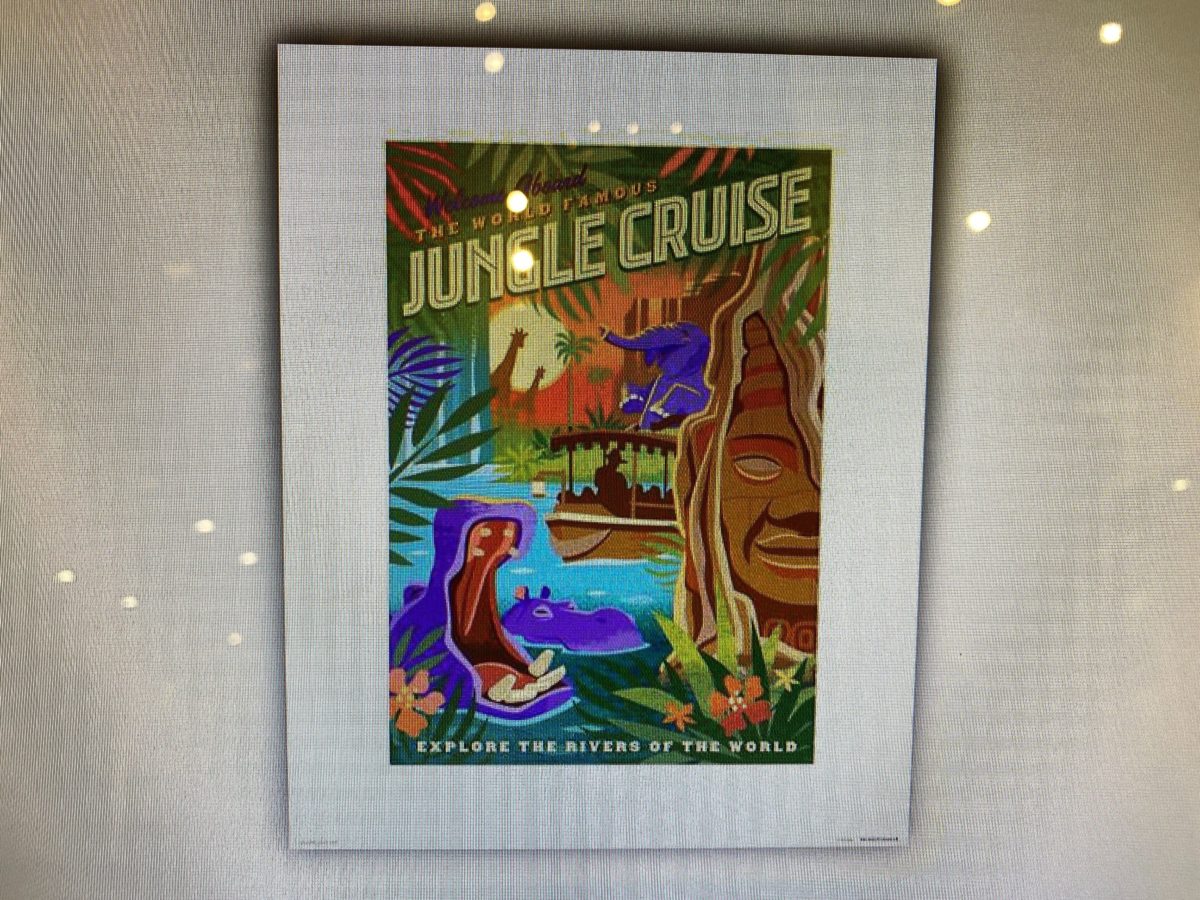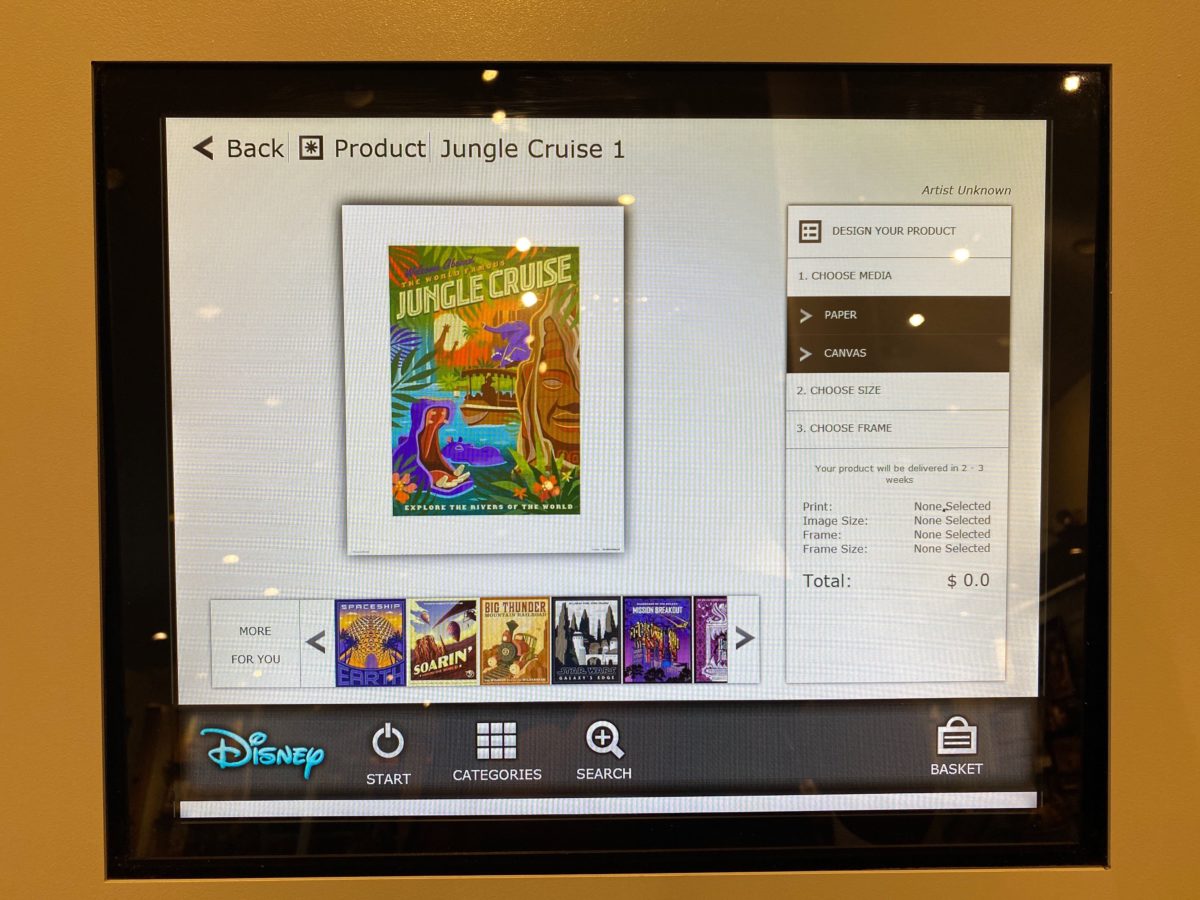 The first design we spotted was this 'Explore the World's Rivers' attraction poster. This is a very colorful and warm room, with bright purple hippos and elephants and lush jungle landscapes.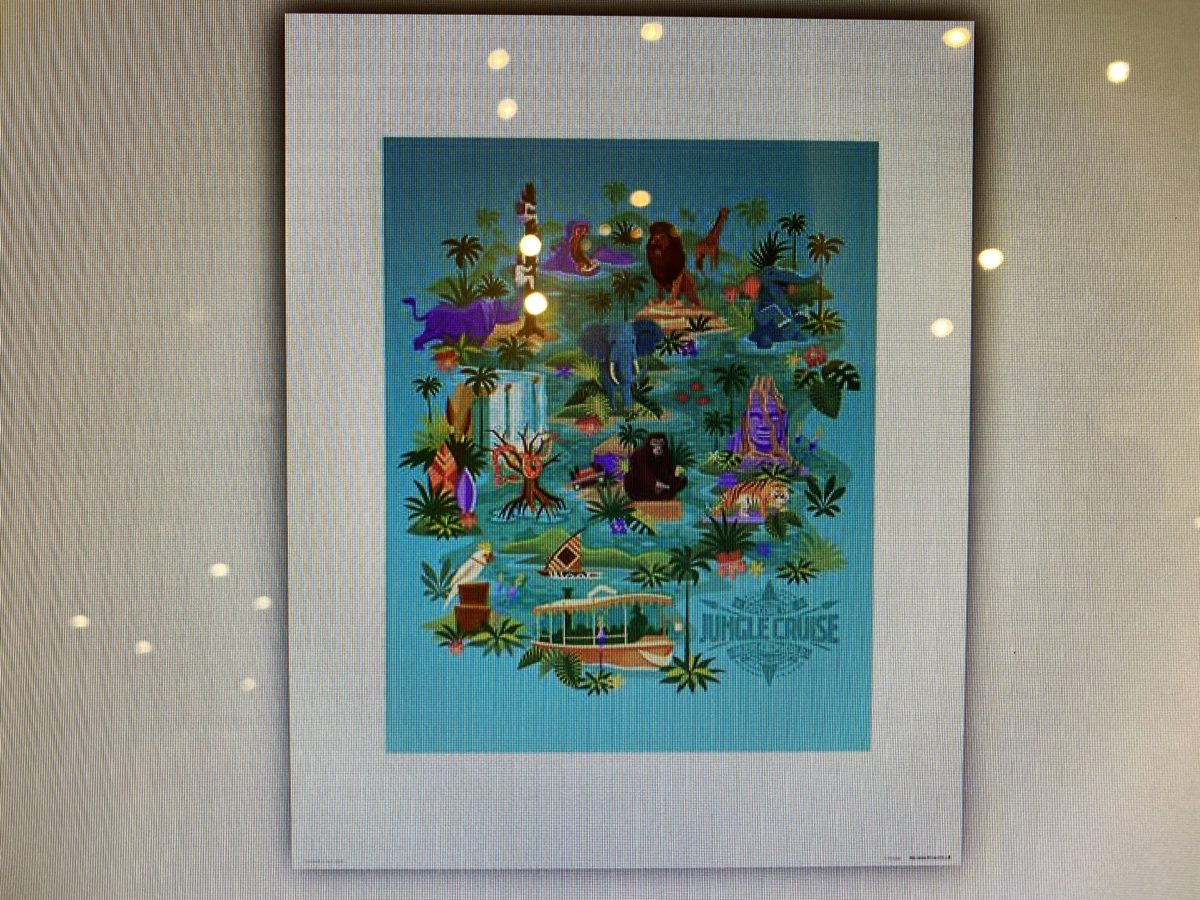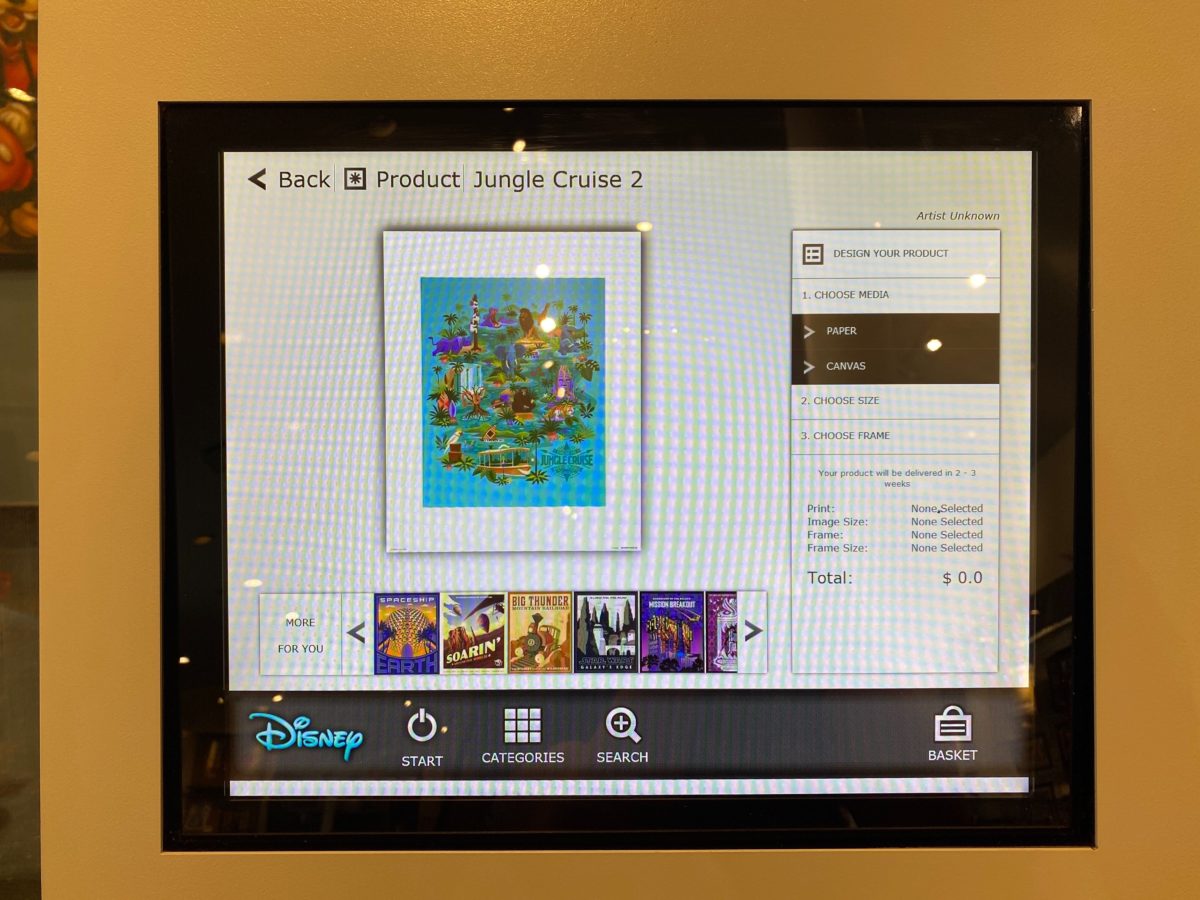 The second piece is this tropical blue poster, with the Jungle Cruise logo and a path traced around the rivers of the ride. You can see Totem Pole climbers, canoes, lions on Pride Rock…it's a must for any fan!
Jungle cruise ship pull along toy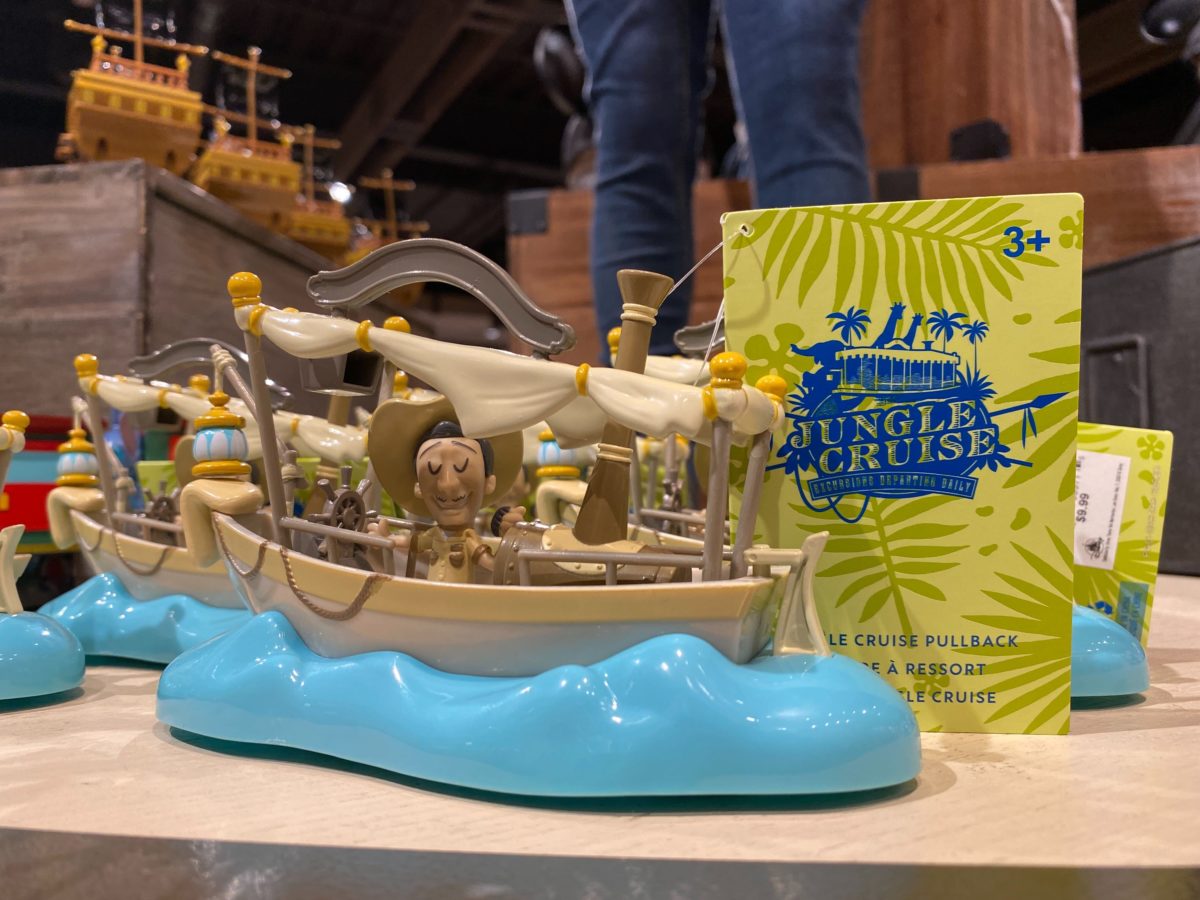 The next step in exploration is this cute little Jungle Cruise pull toy. It's a pretty boat on top of choppy waves, helmed by a rather calm skipper.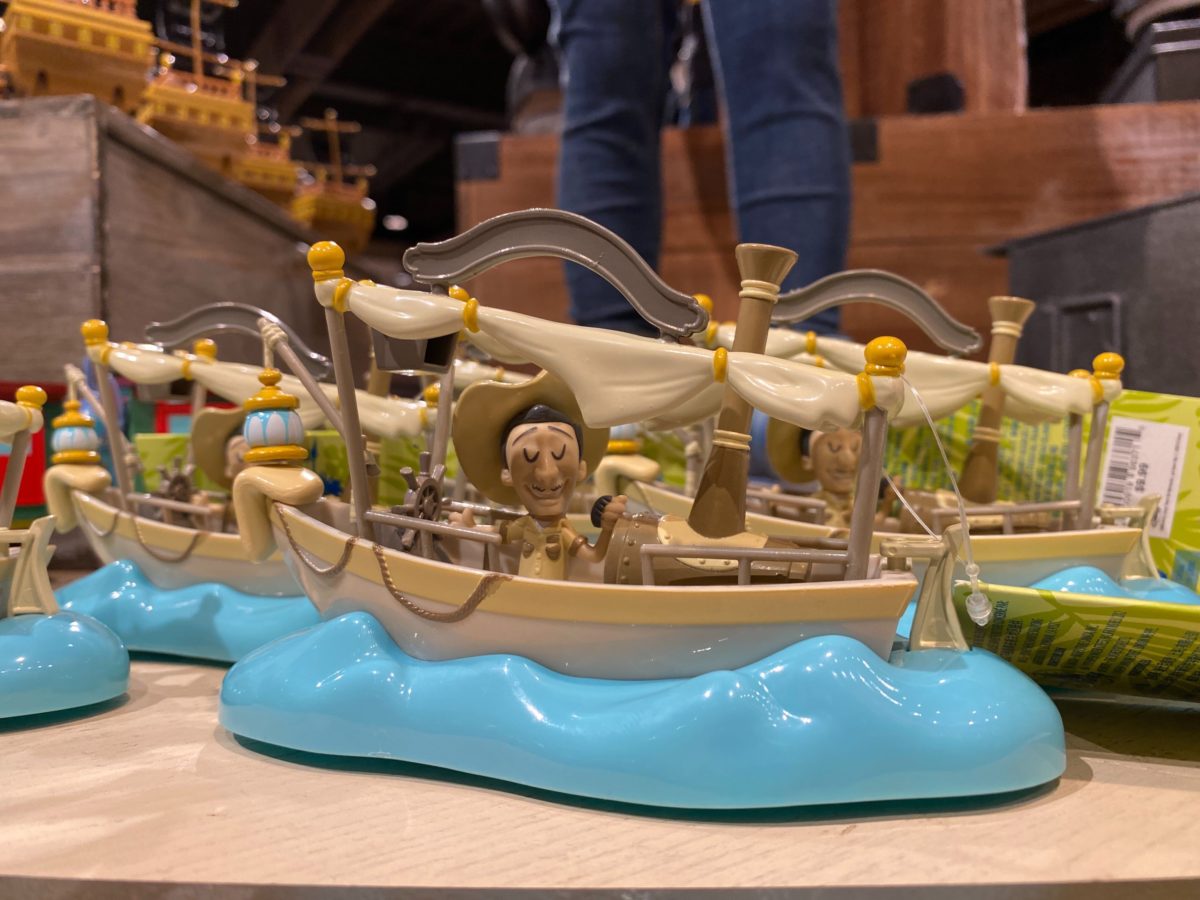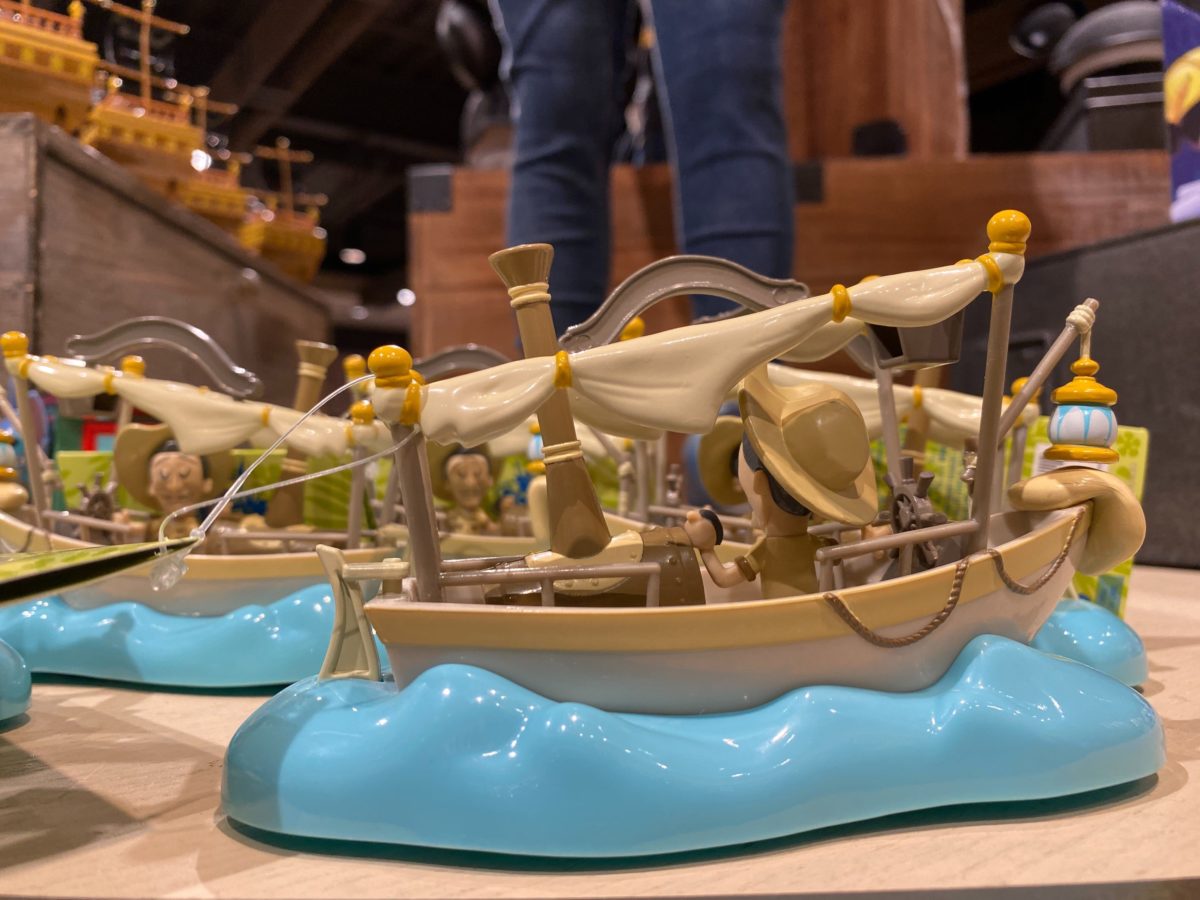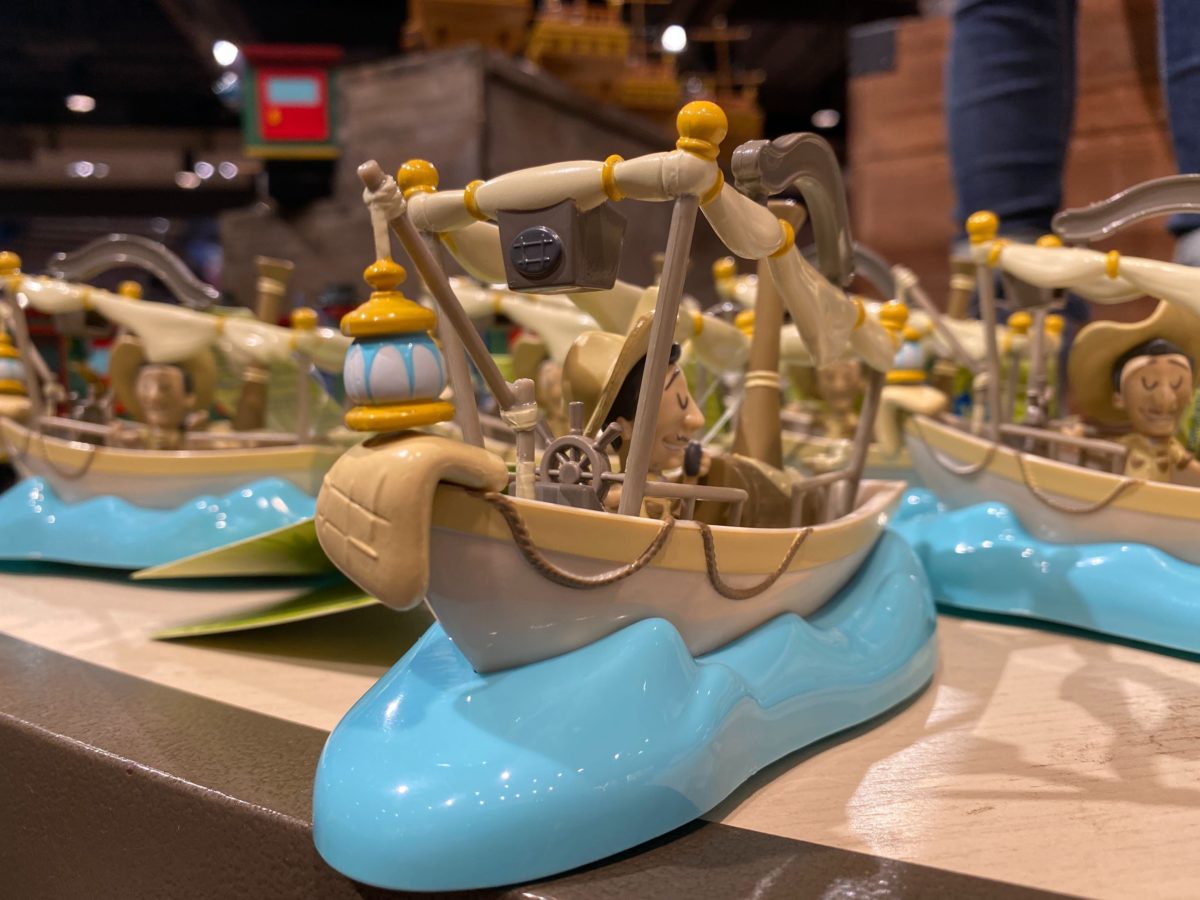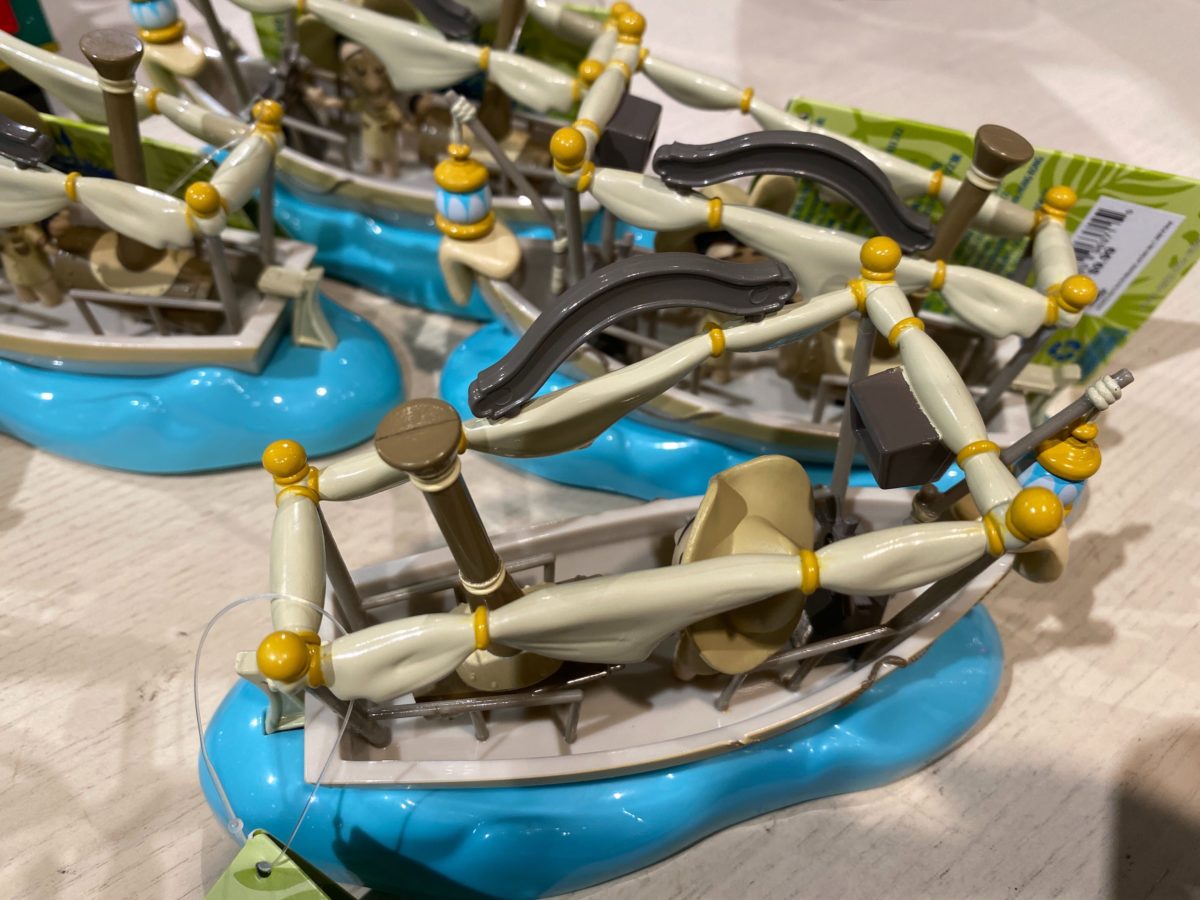 We found it in World of Disney, and it sells for $9.99.
Jungle Cruise Skipper Backpack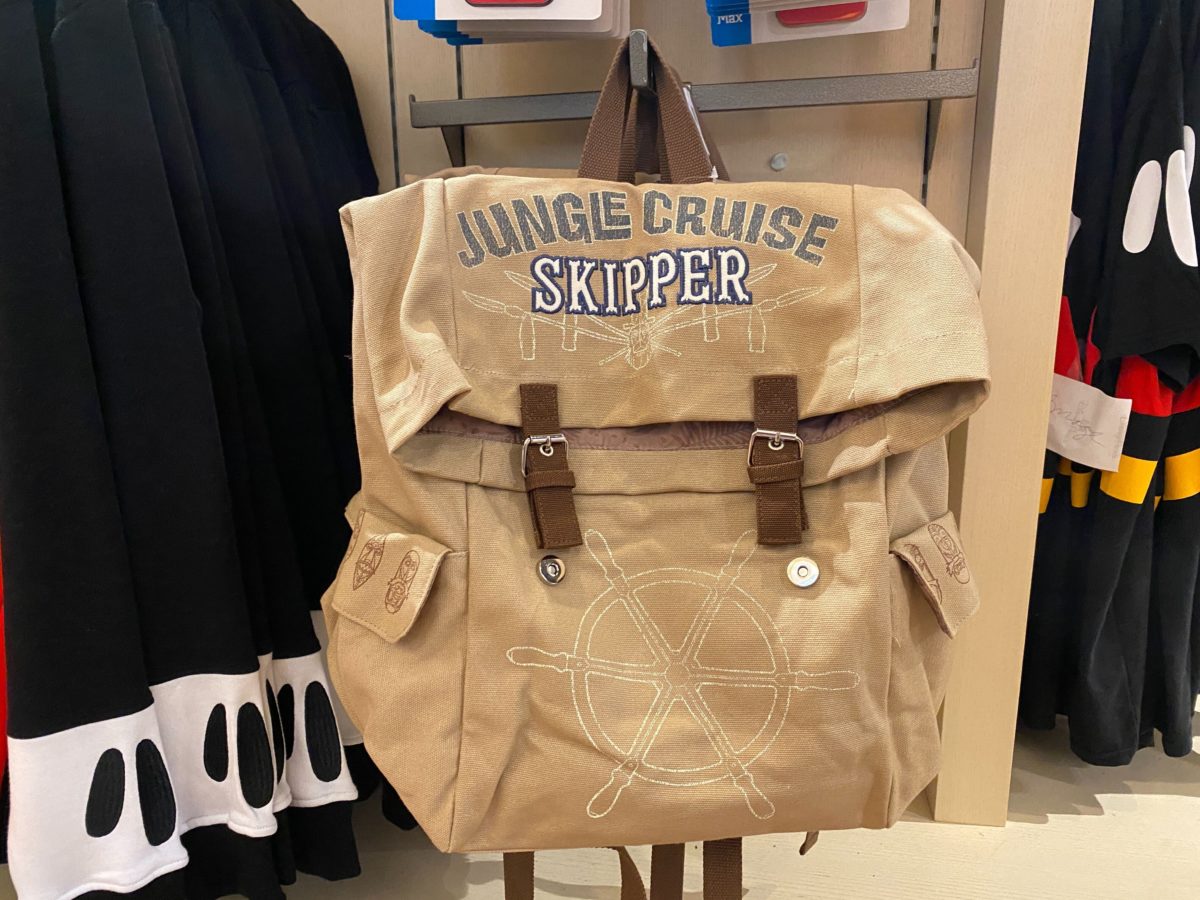 The last is this fun and practical "Jungle Cruise" backpack, perfect for all skippers.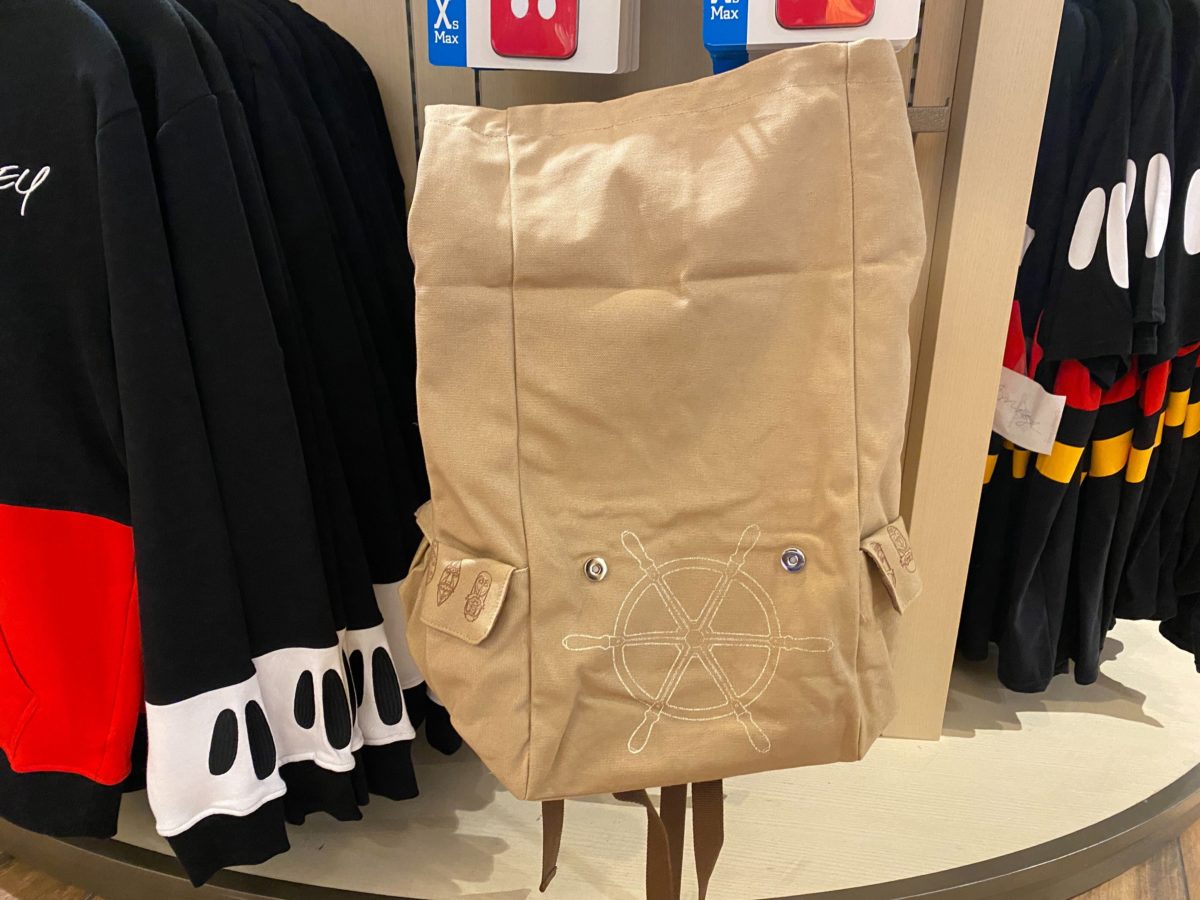 The khaki backpack closes with a magnet and is detailed with adventurous graphics of tribal masks and a cruise ship bar.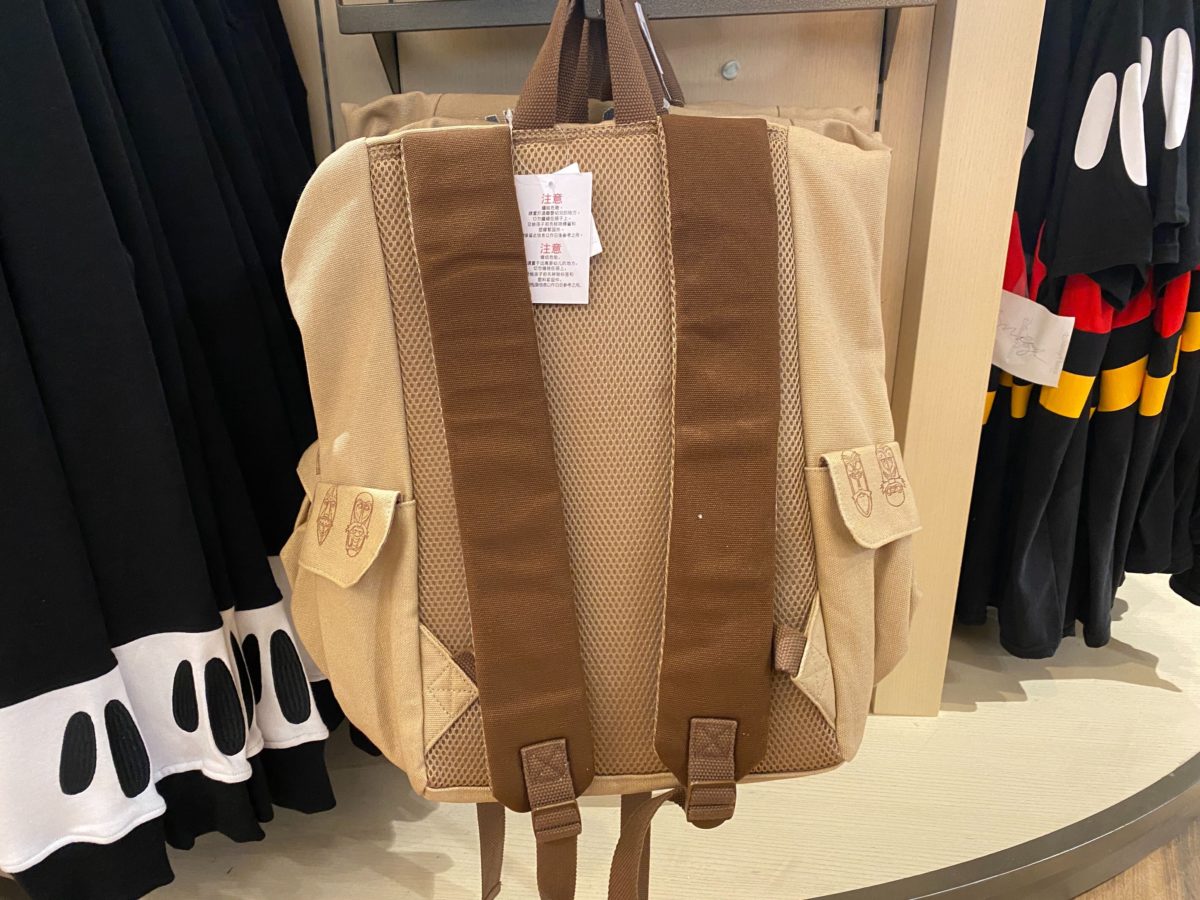 The back of the bag is padded with mesh to help keep explorers cool on those Nile expeditions (which continue for the Niles, and the Niles…)! It costs $49.99 and can be spotted in World of Disney.
Will you head downstream to hunt one of these new items? If you loved them, be sure to check out this Disney Backstage Collection t-shirt featuring the Jungle Cruise concept art that was posted on shopDisney last month.
Related