Ookci House Travis Scott NFT Distorted Art Prints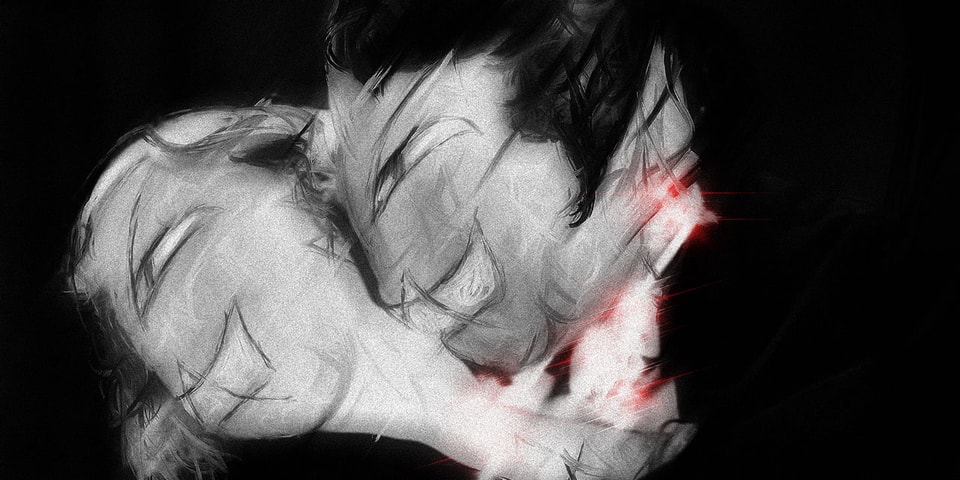 Maison Ookci was born in a small town, south of the Amalfi Coast in Italy, which he calls "Madonna Del Carmine". On closer inspection, this place, which is properly called Agropoli, is more of a municipality and is located in the Cilento region of the province of Salerno, in Campania, Italy. The history and geography of the town are only important to note as around the 1600s the town was attacked by a band of pirates leaving almost everything in ruins with only a few hundred members of the population surviving the attack. This dark past still lingers and informs their art, none more evident than the artist by the name of Christian Posella, best known for his other half, "Maison Ookci".
Christian Posella was working as a car salesman in the fall of 2020 when I first came into contact with his distorted images which kept popping up on my Instagram feed with almost too much regularity to overlook :d' first with Travis Scott, then Atlanta producer Wheezy, and finally working his way through the inner workings of Young Thug and co., with the artwork for "Take it to Trial." These Frankensteinian bodies and faces, took on devilish features and illuminated jewels, making their presence meta-physical and transformative, thus creating its own visual language. "Ookci isn't a style per se, I'm not good at drawing and I'm not a good artist. All of this art is just an Ookci manifestation of how he sees things and people," Posella explains over email. "I always wanted to give my vision of something. So I took the photos I liked the most and made them look like me, Ookci style.
It is in this way that a connection has been found with the types of artists with whom Posella has worked, painting the rebellious artist in a raw reverence for his own natural tendency to repel the environment around him and all the laws that tried to govern them. Shortly after the first single cover for Thug, Posella was again commissioned by Young Stoner Life Records to do unique artwork for the upcoming Slime Language 2 project, doing the covers for "GFU" by Yak Gotti. , Yung Kayo and Sheck Wes and "That Va!" by Young Thug, Meek Mill and T-Shyne. The Ookci protest would continue to spread like wildfire, creating pieces with Playboi Carti's Opium label signers Ken Carson and Destroy Lonely, working with XO's Cash and Sal, Tee Grizzley, Tyga, superproducer CardoGotWings and, more recently collaborating on Working on Dying merch. Now, Posella wants to push his vision even further into its warped and twisted reality, delivering limited-edition NFTs of existing and original prints he's developed.
HYPEBEAST spoke to Posella, or rather Maison Ookci, about how he started creating his unique visual language, working with huge artists such as Young Thug and Travis Scott, creating contemporary cover art, and why he enters the NFT world now.
Tell me about how an Ookci piece comes to life? What are the steps to arrive at a final work for you?
I don't really have to do much myself. Ookci does things a certain way. I don't consider myself an artist in the traditional "Oh, I like to draw or I like that specific shade of gray" sense. I just have a vision of the people I work with, and it's more often a question of mood than of image or of the person themselves. I'm just trying to manifest it as an expression. Often the artists that I work with, I find some sort of relationship with and that starts the process. It's like a ritual [Maison] Ookci takes over.
Can you explain who or what is "Ookci House"? Is he different from you, as Christian Posella?
Ookci is language, character and mood all rolled into one. In some ways it's me, but in others it's not. Ookci's first name is Maison because the French word for Maison means "House" and I consider it a house under which Ookci operates, in whatever way, be it canvases, physical prints or art. digital art. Ookci simply expands and transforms the energy of the subject and translates it into the medium.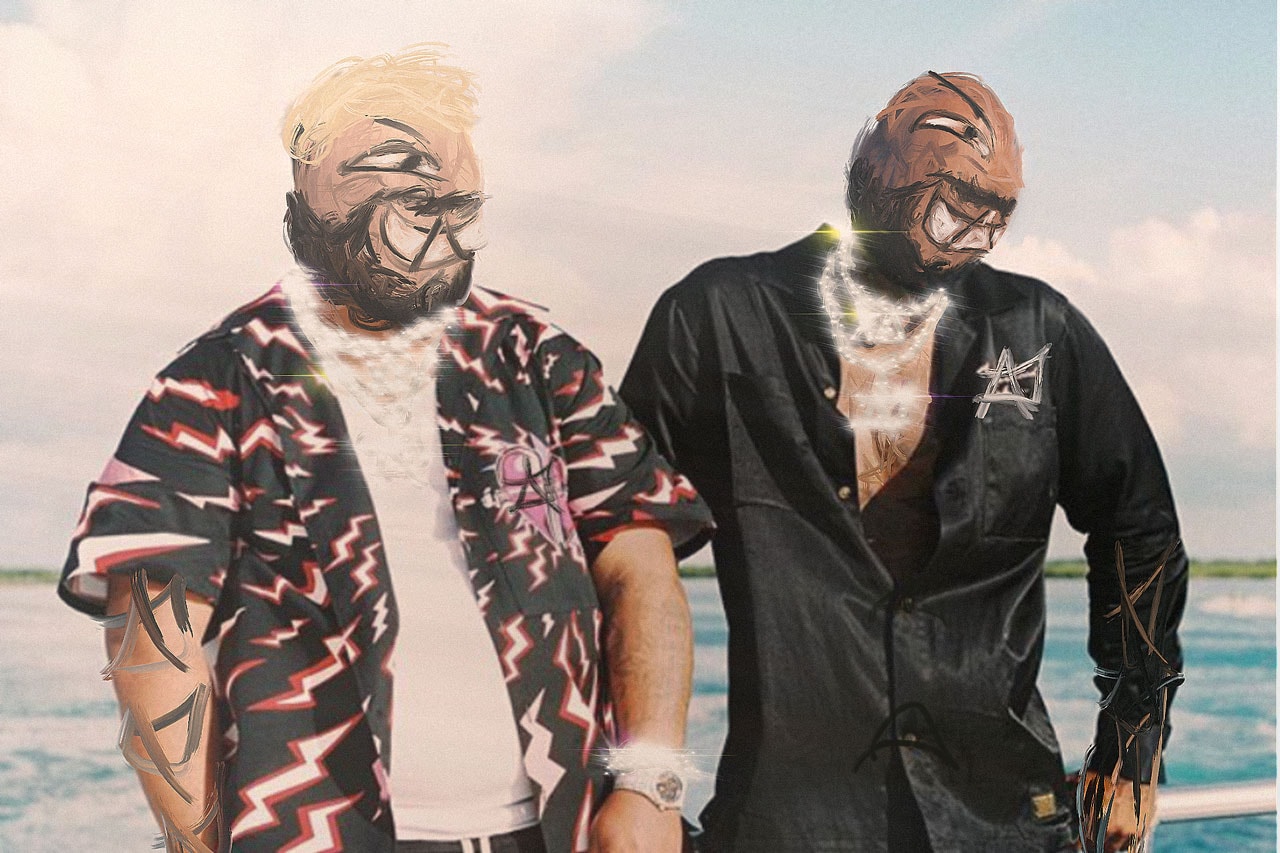 How was Travis Scott's play born?
Travis [Scott] was not in my plans. Me and Sickamore (Creative Director of Interscope and Head of Music at Cactus Jack) had been brainstorming and discussing new projects for the label as a whole and Travis's was just one skit he really liked. I didn't even know him [Travis] was going to post it! But he posted it, out of nowhere on his Instagram, and the next minute my phone was frozen. Fans ended up talking more about this Ookci photo than its PS5 collab.
Have you always created in isolation?
Yes, I have always needed to be isolated, sometimes for minutes at a time and sometimes for hours. In the end, it's more a question of vision and atmosphere for me, but most of the time, I prefer to be alone to finalize it.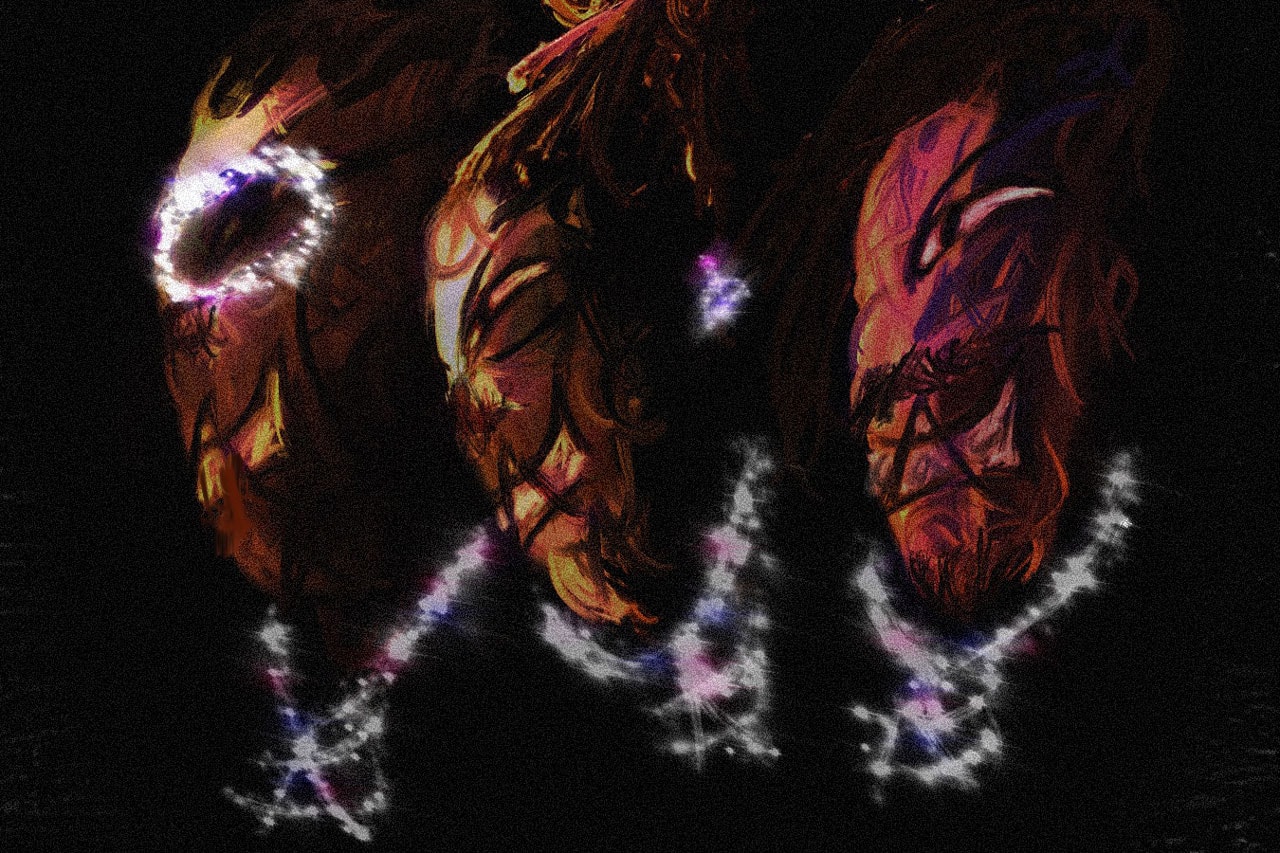 Tell me how the Young Thug cover came about? And working with YSL in general?
YSL is like the best family on the planet right now, in the most experimental way. I'm really happy to work with them because [Young] Thug is a true pioneer. Every walking artist is influenced by him in some way. It deserves to be taught in textbooks.
We first met after having had the pleasure of talking to his manager, Geoff Ogunlesi (A&R of YSL and 300 Ent.) and he immediately understood my ideas for Thug, so it was an honor. From there were born three unique collaborations on the covers of "Take it to Trial", "GFU" and "That Go!"
When it comes to making covers, is there a particularly different approach than a normal image that you reinvent?
The process is often the same to be honest as Ookci takes whatever he wants and makes it different like himself. It's always a question of mood and vision. Then it can manifest the true "single cover" for the album or for a fall/winter or other collection, no matter the medium. It all depends on the plan. I'm inspired by Virgil Abloh, and RIP the great, because he had a 360 degree view of what his work could be.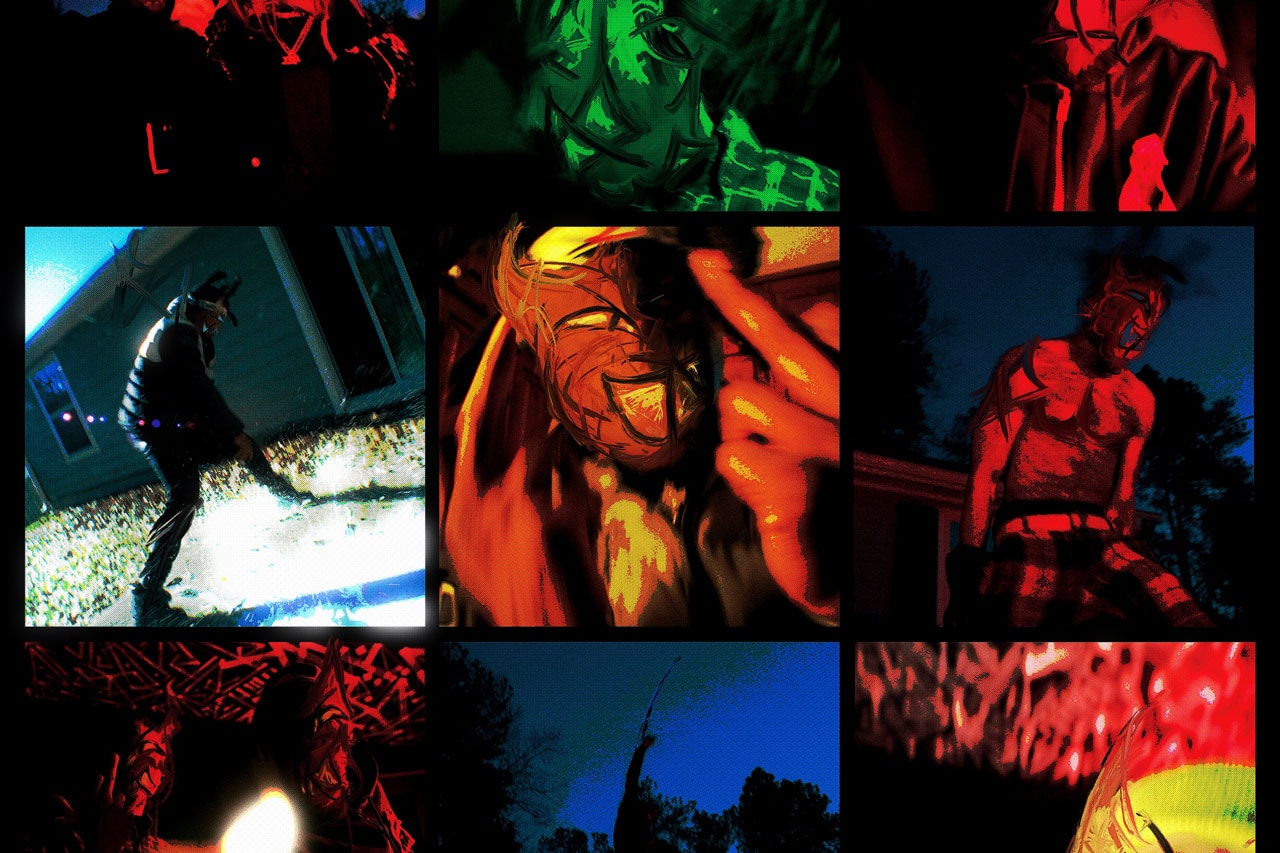 You had a physical installation in the gallery with your prints, what did you choose to present for that and why?
We decided to go with what we thought was the most iconic, obviously Travis Scott, and then a few other prints on new artists we're now working with like Tee Grizzley and Tyga.
Why did you decide to abandon NFTs?
Digital art may be the future of art and people want to own a piece of Ookci for themselves. Why not?
Why do you think some artists are more attracted to your work? What about your work that complements their style or their music?
I have a clear plan every step of the way and every move is part of the plan. I don't rely on personal taste. Actually, I'm just managing the relationship and the business. OOkay appears and does his art all by himself. Any type of creative fluid can be expressed in Ookci. Your life can change when you come into contact with him.
People just need to be real in the end and if you're real and solid you can do a real project. For me personally, it's a dream come true. I love my family and I love money because I wasn't born with it. In that, I think some artists can relate to and that makes our work even easier. Because we create real things.
You can stay tuned for more updates on the release of the limited edition NFT collection on Maison Ookci's website or on Instagram, released via OpenSea.