JONDO Introduces Bulk Order Canvas Art Prints For Retail Stores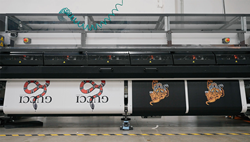 "JONDO envisions our wholesale canvas prints ordering solution to be a game-changer in the industry, and we are excited to engage with buyers, retailers, content providers and others who have need this service," shared Daniel Gardynski. , Senior Vice President of JONDO.

YORBA LINDA, CA (PRWEB)
August 17, 2022
Backed by JONDO's standardized quality using the latest automated printing technology, bulk canvas prints are available at wholesale prices that replace overseas manufacturing.
The new choice for wholesale bulk order wall art
JONDO offers several advantages when it comes to wholesale canvas printing. These bulk canvas prints feature the same exceptional quality that JONDO is known for, including long-lasting durability, rich colors, deep blacks, and crisp detail.
Pallet More Quantities
Quantity requirements for bulk ordering may be lower than when ordering overseas, starting with a single pallet. This just-in-time manufacturing reduces traditional inventory needs and allows retailers to stock the most popular products.
Made in the USA equals faster supply chain lead times
JONDO's bulk order canvas prints are produced regionally in the USA. Art products are accessible from strategic locations in Atlanta, Dallas and Sacramento. There are no container costs, customs, duties and tariffs. With the introduction of this new service, supply chains can be simplified and inventory requirements are reduced. Retailers can have their products picked up from a JONDO location much closer to destination stores or warehouses, speeding up transit and reducing costs. Domestic production means products can be received in weeks rather than months via containers traveling overseas.
Ready for in-store display
Custom labeling services are available for canvas prints ordered in bulk. This meets the requirements set by retail partners to ensure a smooth process from production to shelf. JONDO's wholesale canvas prints are palletized and ready for pick-up according to customer requirements.
"After 32 years in the art business, this is a new dimension for us. I think this is an exciting and limitless opportunity for us as we cater to a retail market that needs chains of shorter supply." – John Doe, CEO/Founder of JONDO

About JONDO
JONDO is a print-on-demand mass manufacturer of home decor and art products with standardized production facilities. With over 30 years of experience in manufacturing high quality products for artists and consumers, JONDO is today well positioned to overcome the logistical hurdles retail stores face by relying on prints on canvas imported wholesale. By leveraging our automated manufacturing, we are able to maintain the highest quality standards while achieving wholesale prices for bulk canvas printing that meet the needs of retail stores and online channels.
To learn more about JONDO's wholesale canvas order fulfillment and other services offered, visit http://www.jondo.com
Share the article on social networks or by e-mail: