Banksy Art Prints – Sale of art posters
Chances are you have certainly heard of Banksy. He recently ran aimlessly around New York, earning a ton of press over something he admitted was ostensibly pointless, which is inherently the point. You know, because art. And speaking of art, his prints are definitely worthy of a wall, with everything from decals extolling subversive messages about war and revolution to canvas prints featuring themes of, uh, war and revolution… Plus, isn't it time to replace your Teamwork Poster kegstand with something a little more… ugly? Pack Art: Mona Lisa Rocket

Depending on the company you keep, you can stick them on or peel them off faster than a Banksy label.
Continue Reading
Looks like someone skipped the Creed concert.
Peace Activists Gives a whole new meaning to the word 'peace'.
Don't even ask about the bathrooms.
These huge mega prints are 60″x40″, so you'll definitely want to make room on your wall.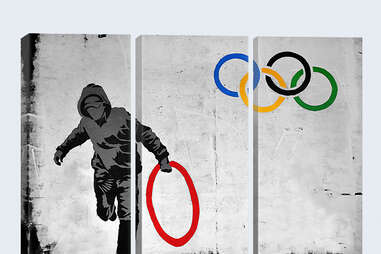 Ring stolen from the Olympics This Olympic hula hoop is gearing up for 2040, when the hula hoop will finally take it to the next level.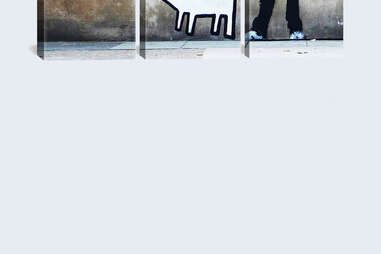 They told us he was a half-breed.
If posters and frames just aren't your style, no problem. Let the canvassing begin.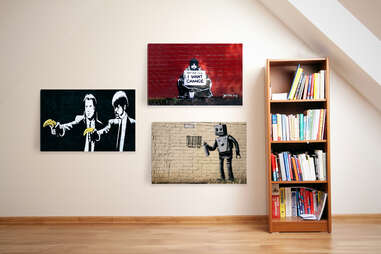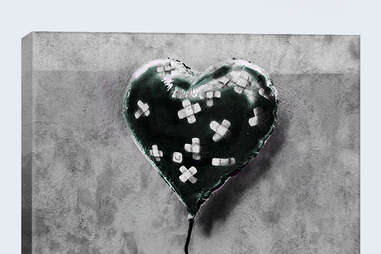 Your beaten wall will love this canvas print.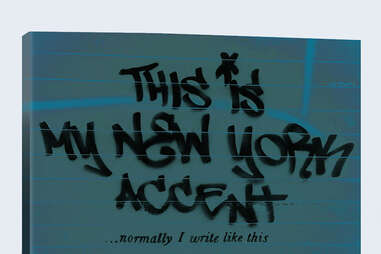 Dreams Canceled This dude is a complete disappointment at parties.
Someone should call child services.
Rage Flower Thrower Don't impose your bougainvillea ideologies on me.
This canvas features a breed available only to Keith Haring. For even more Banksy, plus a bunch of wholesome household items, Deck the Walls here…