BandagedEar.com Announces New Thanksgiving Art Prints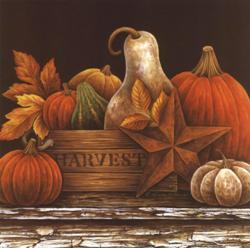 Delray Beach, FL (PRWEB)
November 03, 2012
Thanksgiving is only a few weeks away, so there's no better time than the present to decorate for the holiday. BandagedEar.com recently expanded its art print inventory, which includes Thanksgiving-themed artwork.
Vladimir Safin, co-founder of BandagedEar.com, said, "Art prints are versatile decorative accessories that can be alternated throughout the year. Fall-inspired art prints change the look of a room with the bright, warm colors that represent the season. BandagedEar.com has an assortment of fall art prints that are perfect for Thanksgiving decor.
Decorate with different fall subjects including: pumpkins, pies, turkeys, fall scenery and more. Frame your fine art prints to last longer and look their best in a well-designed room. In addition to selling prints, BandagedEar.com also frames fine art prints at a fraction of the cost compared to local frame stores. Fine art prints are framed in the USA with high quality framing materials.
About BandagedEar

BandagedEar is a vast online wall art gallery and community site where art lovers can shop from thousands of carefully selected fine art prints and posters. In addition to high-quality art prints, BandagedEar.com offers free tools to help customers discover new art and artists. A custom frame store allows customers to choose a high-quality custom frame, which usually costs less than local frame stores. Choose from millions of different configurations by specifying frame, mat, crop and glazing. All purchases are backed by a 100% satisfaction guarantee. Please visit http://www.bandagedear.com for more information.
Share the article on social networks or by e-mail: